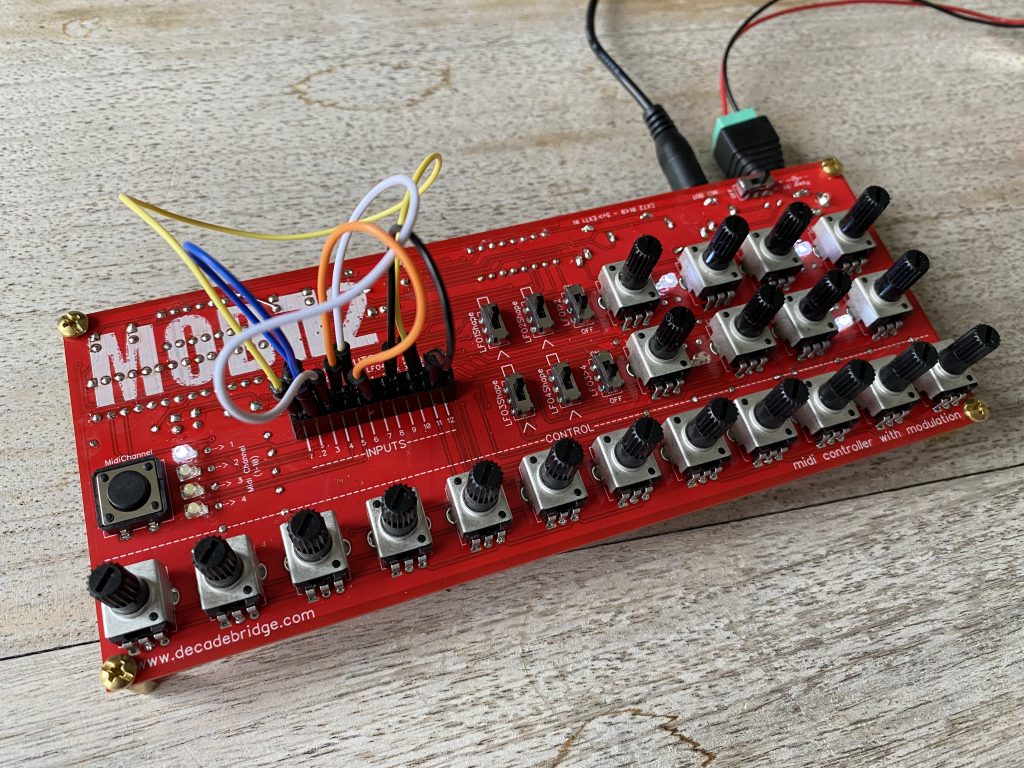 MODI is a simple midi controller. What sets it apart is the onboard LFOs and patch bay so that you can route the LFO outputs to the midi controls. This allows you to modulate which ever control you have assigned in your DAW and gives you a huge amount of control over sculpting your sound outside the box.
Each control has one input and each LFO has 2 outputs. These are connected together using the included jumper wires. Access to the boards ground is also provided so that you can connect external modulators or controllers via crocodile clips to modulate the midi controls further.

Download the MODI manual.
Currently out of stock.
More info/purchase link.
YouTube playlist explaining and demonstrating the use of MODI with software and hardware.