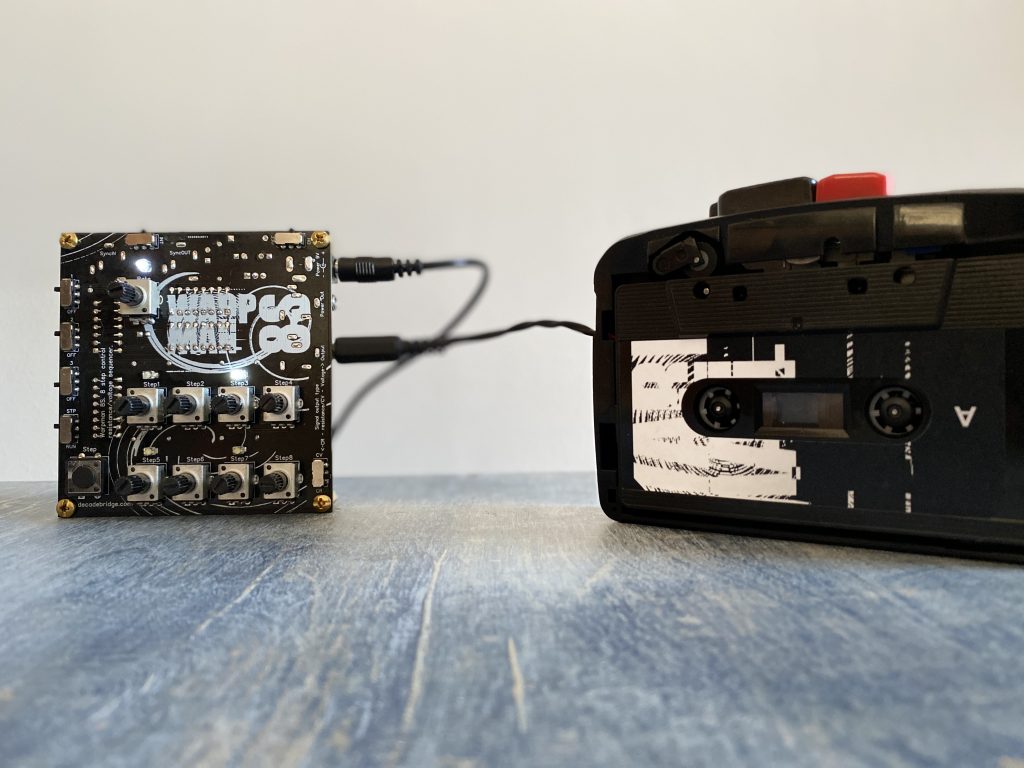 Warpman 8S is currently out of stock. It will be available to buy again in March.
Warpman 8S is an 8 step sequencer for the included modified cassette tape player. The sequencer can also be used as a CV sequencer at the flick of a switch to integrate into a modular system or to control modular desktop synths.
Download the Warpman 8S manual.