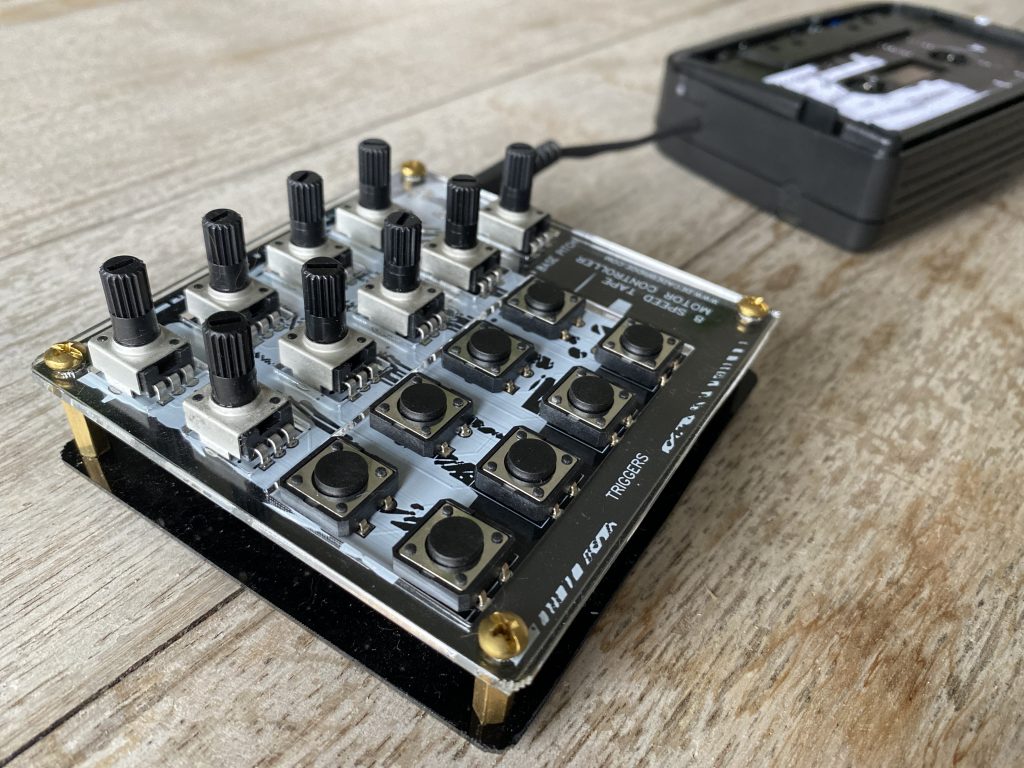 Currently out of stock.
Warpman is a cassette tape player motor controller. Warpman can be configured to run the tape speed back at 8 different speeds. The base pitch of the player can also be altered using the 'base speed' rotary. Warpman changes the playback pitch of the cassette turning the cassette player into an instrument. A 45 minute cassette tape of 'factory sounds' is included with a collection of recorded sounds to use with warpman.

Download the Warpman manual.

More info/purchase link.