Residue Ambient/drone synth
System requirements:-
Windows 7 Service Pack 1 or later.
macOS 10.8 (Mountain Lion) or later.
To purchase an activation number for Residue head to our Etsy Store.
Residue's manual explains how to enter your registration name and serial number to activate the plugin.
When purchasing Residue make sure you provide us with your email address and the name you would like as the registration name.
Your activation number will be emailed to you within 48 hours.
The demo version of Residue will drop the audio signal and introduce noise every so often.
Download the Residue Manual here.
Download Residue for Intel based Mac.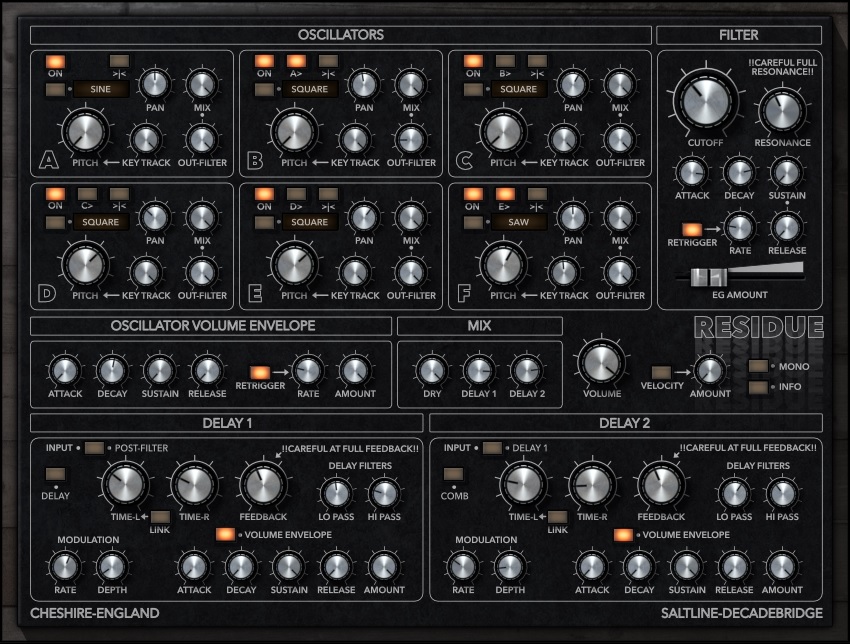 If you have issues running Residue on Mac follow this video.
VST is a trademark of Steinberg Media Technologies GmbH.